SEARCH
when you need our product,simply enter the name of the product you are looking for to continue.
Phone:0086-371-63838939
Email:sales@sunriserefr.com
Office Address: No.36 Fengchan Road Of Zhengzhou, Henan, China (Mainland)
News & Events
Do you know the difference between ceramic fiber insulation and fiberglass insulation?
Date:
2019-11-26 15:20
|
From:
Zhengzhou Sunrise Refractory
|
Author:
admin
Ceramic fiber insulation material, also known as aluminum silicate fiber, is a new type of insulation advanced refractory material, the minimum use temperature is 900 ° C, the maximum use temperature is 1400 ° C, ceramic fiber is divided into ordinary type, standard type, high purity type, It contains bismuth type, zirconium aluminum type, appearance type fiber shape, resembles cotton shape, and can be made into ceramic fiber cotton, ceramic fiber blanket, ceramic fiber board and so on.
Glass fiber, also a refractory material, its maximum use temperature is less than 500 ° C, coated with aluminum foil, covered with silica gel, glass fiber can be divided into yellow glue, white glue, its yellow glue must be treated with high temperature, while white is not treated with high temperature. The surface has a wax coating. Can be used for fiberglass mats, reinforcements, etc.
Ceramic fiber insulation materials and glass fiber insulation materials are produced in different processes, so the refractoriness is different and the location of use is different.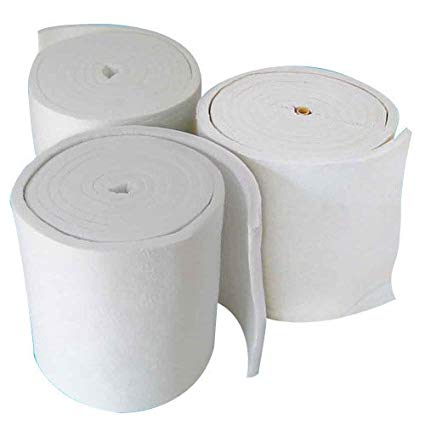 Sunrise Refractory Co., ltd. is a professional manufacturer and supplier of refractory products in China's refractory base. Our company is China's largest refractories manufacturers, Our major products are refractory bricks, insulating bricks, refractory castable, refractory mortars, high alumina brick, high alumina castable, ceramic fiber blanket, ceramic fiber board, alumina ceramics and other industrial ceramics.
With the aid of stringent quality assurance systems, powerful technology & advanced equipments, our products enjoy good reputation both in China and abroad. Our foreign markets include USA, Germany, UK, Italy, Turkey, Russia, Japan, South Korea, India & South Africa.
If you are interested in our products or have any question, please feel free to contact us for further information. We sincerely look forward to establishing a long-term mutually beneficial relations with all friends from around the world.
If you have any needs our help or are interested in our products, you can click online advisorychat with us online, or call our customer service telephone: 0086-0371-63838939. We will sincerely serve for you!