SEARCH
when you need our product,simply enter the name of the product you are looking for to continue.
Phone:0086-371-63838939
Email:sales@sunriserefr.com
Office Address: No.36 Fengchan Road Of Zhengzhou, Henan, China (Mainland)
News & Events
Brief analysis of high alumina ceramic fiber blanket
Date:
2020-04-08 15:48
|
From:
Zhengzhou Sunrise Refractory
|
Author:
admin
High-alumina ceramic fiber blanket is one of many models of aluminum silicate blanket, named after the highest aluminum content.
Sunrise refractory high-alumina ceramic fiber blanket has the following characteristics:
Light weight, high temperature resistance, heat insulation, heat preservation, fire resistance, good thermal stability, low thermal conductivity, resistance to mechanical vibration, elasticity, sound insulation, electrical insulation and good chemical stability.
1400 high aluminum ceramic fiber blanket 24 hours working temperature of 1180 degrees. Aluminum content is 52% -55%; linear shrinkage is less than 3% at 1250 degrees in 24 hours; thermal conductivity is 0.092 at 600 ° and 0.186 at 1000 °; conventional bulk density is 128kg / m3 and 96kg / m3 .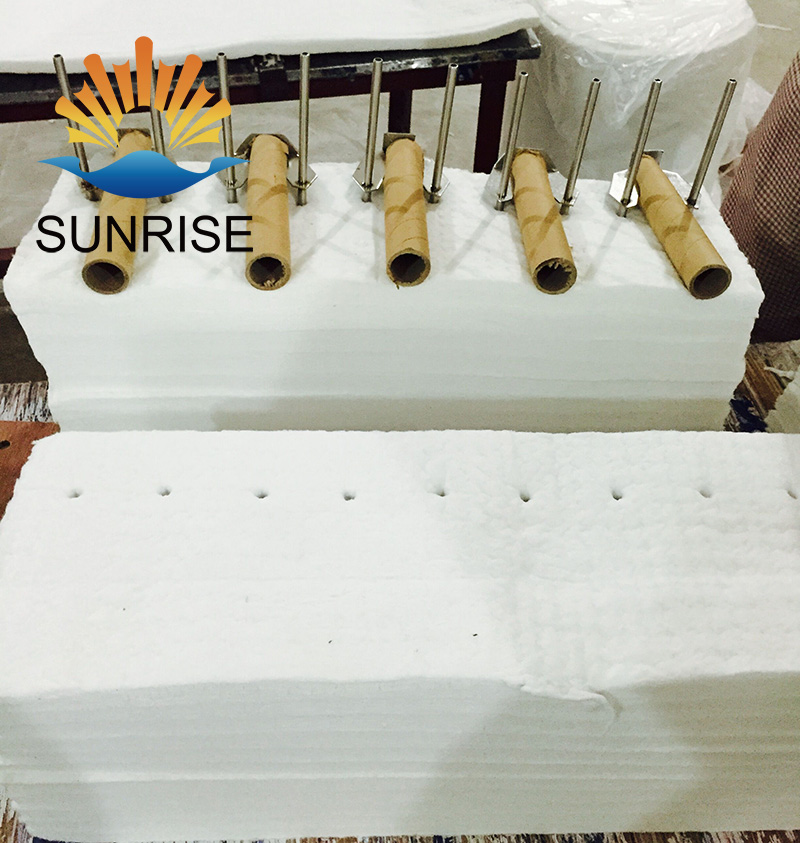 Due to the high aluminum content of high-alumina ceramic fiber blankets, high-alumina cotton generally adopts the process of blowing into fibers, which is shorter and thinner than the spinning fiber, which is not easy to touch. High-aluminum cotton can be made into blankets and modules, which are mostly used as the basic material of ceramic fiberboard or ceramic fiber paper.
What is the fire resistance and thermal insulation performance of ceramic fiber blankets? The alumina content is only one aspect. The ratio of materials, production line capacity and worker operation technology have an impact on the quality of the product.
Sunrise refractories can guarantee to provide you with the best quality ceramic fiber blankets and the most professional sales team. If you happen to need ceramic fiber blankets, please contact us.
If you have any needs our help or are interested in our products, you can click online advisorychat with us online, or call our customer service telephone: 0086-0371-63838939. We will sincerely serve for you!