SEARCH
when you need our product,simply enter the name of the product you are looking for to continue.
Phone:0086-371-63838939
Email:sales@sunriserefr.com
Office Address: No.36 Fengchan Road Of Zhengzhou, Henan, China (Mainland)
News & Events
Sunrise Refractory High Temperature Insulation Fibre Blankets
Date:
2019-05-15 17:36
|
From:
Zhengzhou Sunrise Refractory
|
Author:
admin
Sunrise Refractory Co., ltd. is a professional manufacturer and supplier of refractory products in China's refractory base. Our company is China's largest refractories manufacturers, Our major products are refractory bricks, insulating bricks, refractory castable, refractory mortars, high alumina brick, high alumina castable, ceramic fiber blanket, ceramic fiber board, alumina ceramics and other industrial ceramics. If you have any question for our Fused Casting Zirconia Corundum (AZS) bricks, call me and i will reply you in the first time.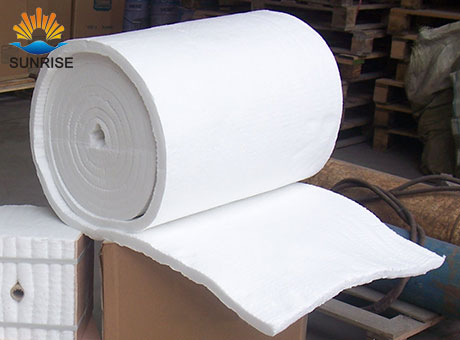 Here please allowed me to introduce the typical applications of Sunrise Refractory Ceramic Fiber Blanket for sales.
– Furnace repair
– Furnace, kiln, reformer and boiler linings
– Furnace door linings and seals
– Reusable insulation for steam and gas turbines
– High temperature insulation for kiln and furnace
– Primary reformer heater insulation
– High temperature insulation gaskets
– Expansion joint seals
– Glass furnace crown insulation
– Field steam generator lining
– Nuclear insulation applications
– Thermal reactor insulation
– Flexible high temperature pipe insulation
– Investment casting mold wrapping
– Removable casting mold wrapping
– Removable insulating blankets for stress relieving welds
– Pressure and cryogenic vessel fire protection
– Soaking pit seals
– High temperature filtration
– Incineration equipment and stack linings
Our sunrise refractory company assures it's customers, the commitment for supply of undisputed quality big fire clay bottom blocks through it's modern facilities and experienced professionals through a philosophy of continual improvement. Our advantages also including about reliable quality, competitive price and prompt delivery, so that make our big fire clay bottom blocks popular both at home and abroad.
If you have any needs our help or are interested in our products, you can click online advisorychat with us online, or call our customer service telephone: 0086-0371-63838939. We will sincerely serve for you!