SEARCH
when you need our product,simply enter the name of the product you are looking for to continue.
Phone:0086-371-63838939
Email:sales@sunriserefr.com
Office Address: No.36 Fengchan Road Of Zhengzhou, Henan, China (Mainland)
What Is Ceramic Fiber Composite Insulation Coating?
Date:
2016-08-15 10:15
|
From:
Zhengzhou Sunrise Refractory
|
Author:
admin
Ceramic fiber composite insulation coating is a new type of environmentally friendly wall insulation material. Consistent with national building standards, it is one of necessary materials for many real estate developers, contractors and decoration work suppliers.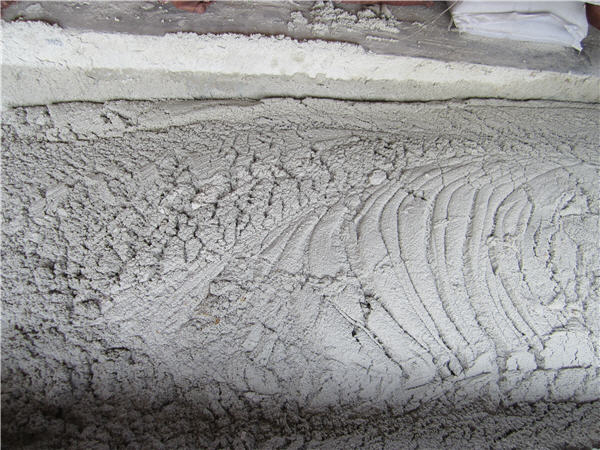 Ceramic fiber composite insulation coating is a new green inorganic component packaging powder insulation coating made of natural fiber as the main material with addition of a certain amount of inorganic auxiliary by complex processing. Before construction, the material is mixed with water and pasted on the surface of walls. After drying, it forms a high-strength insulation layer with a micro network structure.
Features
(1)
It is a new type of green inorganic coating, one-component packaging, and non-toxic. It has excellent sound absorption capacity, high temperature resistance, water resistance, Freeze-resistant properties, low shrinkage, overall seamless and no formation of cold bridge and thermal bridge.
(2)
It has stable and reliable quality, crack resistance, good seismic performance, strong anti-negative air pressure, light weight, good insulation properties, good workability, water retention and strong adhesion. The surface layer is not hollowing and the construction is not sagging. It can reduce energy consumption and construction time.
(3)
It is a Class A non-combustible material. When rapidly cooled or heated within -40-800℃, the insulation layer does not crack, fall or burn. It has good resistance to acid, alkali and oil.
(4)
It is the safest wall insulation material with the best overall performance and workability. Depending on the medium temperature, select the optimum economic thickness. Its cost - effective performance is much better than the same material.
(5)
It has a firm forming, strong adhesion, fast and convenient construction. It can effectively shorten the construction period, and is not constrained by the geometry shape, especially for inner wall insulation, central air-conditioning air supply system and the surface of heterosexual insulation. It can prevent leakage and energy loss through gaps and form an integral sealing.
(6)
It meets the implementation of the standards of building insulation mortar GB / T20473-2006 and the state fire and environmental requirements.
Specifications
1200 * 600 (mm), 1200 * 800 (mm), 1200 * 100 (mm) and the like
Price
Depending on the texture, the price varies greatly. Common ceramic fiber composite insulation coating has the almost the same price with the high quality mineral wool. High quality ceramic fiber composite insulation coating is about $100-120/m3.
Inspection
No matter in the company or inspection departments, the inspection is conducted with special instruments according to certain numbers. For example, the tensile strength is tested with machines according to the pull force the insulation material can withstand. Based on the weight of the insulation material, different intensities (say 10N, 20N, and 30N) are applied to find the maximum pull force it can withstand.
Construction process
First, before the construction, keep the walls clean and smooth. Note that gaps between the door and the wall should be filled. The pressure should not be too large when applying moisturizers.
During the construction of the wall insulation coating, exterior windows and doors have been substantially installed and the water and power have been turned on. Before the construction, use a dedicated device to formulate the ceramic fiber insulation material. First, coat a layer of special interface mortar on the surface. Then apply the ceramic fiber coating on the surface of the mortar. After drying, check the flatness and verticality and apply a cement mortar curing layer on the surface so as not to affect the insulation properties.
If you have any needs our help or are interested in our products, you can click online advisorychat with us online, or call our customer service telephone: 0086-0371-63838939. We will sincerely serve for you!