SEARCH
when you need our product,simply enter the name of the product you are looking for to continue.
Phone:0086-371-63838939
Email:sales@sunriserefr.com
Office Address: No.36 Fengchan Road Of Zhengzhou, Henan, China (Mainland)
News & Events
What is Ceramic Fiber Bulk?
Date:
2015-12-29 11:23
|
From:
Zhengzhou Sunrise Refractory
|
Author:
admin
Ceramic fiber bulk
is a type of high insulation material with light weight, high strength, good resistance to oxidization, low thermal conductivity, good softness, good corrosion resistance, low thermal capacity and sound proof.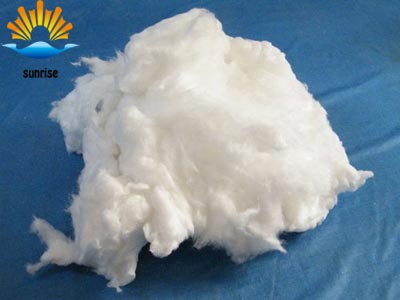 Ceramic fiber bulk is made by melting the raw materials (clay clinker, alumina powder, silica powder and zircon sand) in an industrial furnace and blowing or spinning the melt into fibers with compressed air. Ceramic fiber bulk can be processed into blanket, board, paper, cloth and rope.
Ceramic fiber bulk is unaffected by incidental spills of oil or water and their thermal and physical properties are restored after drying. They are designed from raw material Calcium-Magnesium-Silicate (CMS) and can be altered to achieve a customer's desired properties of fiber diameter, shot content, fiber length and form.
Ceramic fiber bulk is easy to cut and install and convenient to construct and save the construction time. It contains no binders and can be used in the neutral and oxidizing atmosphere in the long term. It has low thermal capacity, low thermal conductivity, high refractirness, high heat-sensitivity, good resistance to wind erosion and mechanical impact and good sound-absorbing and refractory performance.
Ceramic fiber bulk can be used as the raw material of secondary ceramic fiber products (e.g. blanket, paper, board, shapes…), expansion joint sealing material, temporary repair of insulation, loose insulating fill for complex spaces and areas where access is difficult and fiber reinforcement for insulating concretes and cements.
If you have any needs our help or are interested in our products, you can click online advisorychat with us online, or call our customer service telephone: 0086-0371-63838939. We will sincerely serve for you!