SEARCH
when you need our product,simply enter the name of the product you are looking for to continue.
Phone:0086-371-63838939
Email:sales@sunriserefr.com
Office Address: No.36 Fengchan Road Of Zhengzhou, Henan, China (Mainland)
News & Events
Let me Help You Choice The Best Ceramic Fiber Blanket for Sale
Date:
2019-02-15 16:36
|
From:
Zhengzhou Sunrise Refractory
|
Author:
admin
Ceramic fiber blanket from sunrise refractory is composed of long, flexible, interwoven fibres manufactured by the 'blown' and 'spun' process yielding a strong, lightweight yet durable Ceramic fiber blanket for applications in a temperature range from 1260℃ to 1600℃.
Our company has worked in refractory methods with many years, and received high praise from customers all over the world. Our sunrise refractory ceramic fiber blanket for sale has the heat resistance of a hard refractory with five times better insulation value. Ceramic fiber blankets have high tensile strength for longer life and durability.
Our sunrise refractory ceramic fiber blanket consists of a group of lightweight, thermally efficient ceramic fiber insulating materials that combine the advantages of both low heat storage and complete resistance to thermal shock. Used in a variety of heat processing applications, the ceramic fiber blanket is produced from high strength spun ceramic fibers and is needled to provide exceptional handling strength.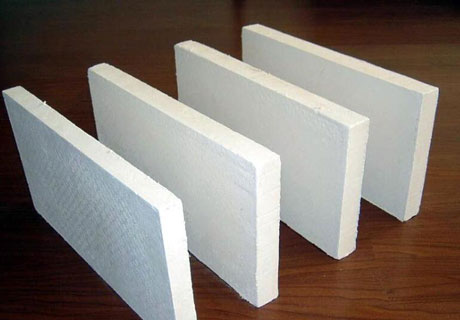 Our sunrise refractory ceramic fiber blanket can used in many ways, such as, refining and petrochemical, reformer and pyrolysis furnaces, tube seals, gaskets and expansion joints, high temperature pipe, duct and turbine insulation, crude oil heater linings, metallurgy and mechanism industry, petrochemical industry and electroceramics, etc.
With the aid of stringent quality assurance systems, powerful technology & advanced equipments, our products enjoy good reputation both in China and abroad. Our foreign markets include USA, Germany, UK, Italy, Turkey, Russia, Japan, South Korea, India & South Africa.
Sunrise Refractory Co., ltd. is a professional manufacturer and supplier of refractory products in China's refractory base. Our company is China's largest refractories manufacturers, Our major products are refractory bricks, insulating bricks, refractory castable, refractory mortars, high alumina brick, high alumina castable, ceramic fiber blanket, ceramic fiber board, alumina ceramics and other industrial ceramics. If you have any question for our Fused Casting Zirconia Corundum (AZS) bricks, call me and i will reply you in the first time.
If you have any needs our help or are interested in our products, you can click online advisorychat with us online, or call our customer service telephone: 0086-0371-63838939. We will sincerely serve for you!