SEARCH
when you need our product,simply enter the name of the product you are looking for to continue.
Phone:0086-371-63838939
Email:sales@sunriserefr.com
Office Address: No.36 Fengchan Road Of Zhengzhou, Henan, China (Mainland)
News & Events
Introduce Ceramic Fiber Blanket of Sunrise Refractory Factory
Date:
2019-01-29 16:15
|
From:
Zhengzhou Sunrise Refractory
|
Author:
admin
The ceramic fiber blanket of sunrise refractory company is made of special aluminum silicate ceramic fiber filament, which is formed by special double-sided needle punching process. After the double-sided needling process, the degree of interlacing of the fibers, the delamination resistance, the tensile strength and the flatness of the surface are greatly improved. The fiber blanket does not contain any organic binder to ensure that the ceramic fiber blanket has good manufacturability and stability under high temperature and low temperature conditions.
The ceramic fiber blankets produced by our sunrise refractory materials are white in color and regular in size, and integrate fire resistance, heat insulation and heat preservation. Does not contain any binder. It maintains good tensile strength, toughness and fiber structure when used for a long time under neutral and oxidizing atmosphere. The temperature resistance is 950-1400 °C.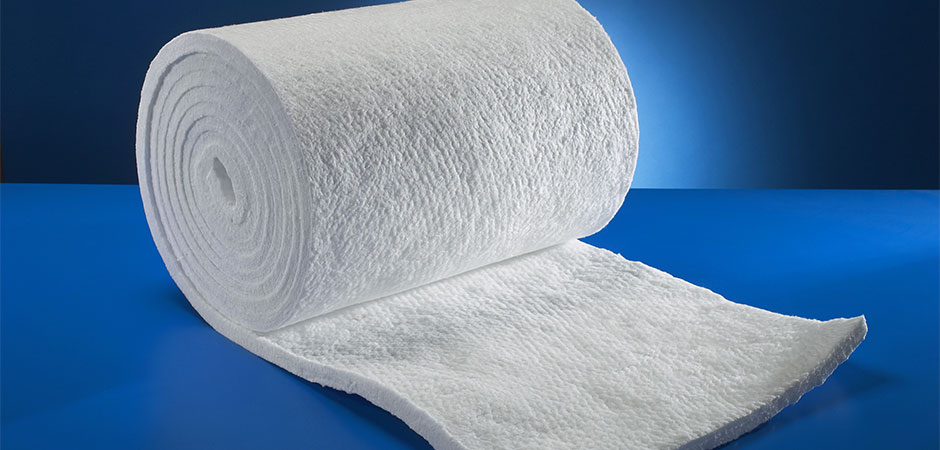 The ceramic fiber blankets produced by sunrise refractory materials are mainly used in the following aspects: high temperature insulation of aerospace, steel and petrochemical; thermal insulation of military equipment; industrial furnace, heating device wall lining, backing insulation and thermal insulation; high temperature equipment insulation; High temperature pipeline insulation and heat insulation; electrical components fire insulation; high temperature gasket; module, folding block raw materials.
Ceramic fiber blanket has excellent thermal conductivity, low heat capacity, excellent chemical stability, excellent thermal stability, shock resistance, excellent tensile strength and excellent sound absorption. It is an excellent material for insulating refractories.
If you have any needs our help or are interested in our products, you can click online advisorychat with us online, or call our customer service telephone: 0086-0371-63838939. We will sincerely serve for you!