SEARCH
when you need our product,simply enter the name of the product you are looking for to continue.
Phone:0086-371-63838939
Email:sales@sunriserefr.com
Office Address: No.36 Fengchan Road Of Zhengzhou, Henan, China (Mainland)
News & Events
How should Refractory Material Industry develop healthily?
Date:
2016-08-11 18:07
|
From:
Zhengzhou Sunrise Refractory
|
Author:
admin
In 2011, the world produced 43 million tons of refractory material, China's refractories production accounted for 69% of global production. China's refractories industry should how to develop
healthily, become concerned about the topic of a peak BBS delegates.
The following five aspects of perception and thinking: the first is the international well-known
refractory material
enterprises in the enterprise development strategy on the capital operation, merger,
acquisition and reorganization as an important way to do bigger and stronger, attaches great importance to the investment in emerging countries and expand market share, and pay attention to
safety, product coordination and market coordination, clear goal, plan, specific characteristic advantage prominent, researched the development theme. The second is the development focus on
efficiency. These well-known enterprises to benefit with clear goals and expectations. They not only pay attention to the individual equipment in the field of automation, equipment automation of
individual process, but also pay attention to the whole process, the equipment automation and process control of the whole system. In the aspect of quality control, pay attention to the whole
process control, rather than the finished product sampling inspection. The third is to pay attention to environmental protection, safety and social responsibility. The fourth is to pay attention to
strengthen technological innovation ideas and strength. These well-known enterprises will regard technological innovation as a necessary condition for enterprise production and development.
They have a high quality talent team, technical innovation and research ability are strong, bright feature, financial resource, big human input, have a number of invention patents in the field, thus
consolidate maintain the industry leading position.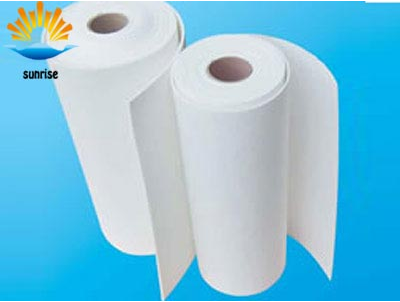 China's refractories production is big, has important position in the world. But also should realize soberly, refractory industry in China is big but not strong, the most is not high value-added
products, refractories enterprises lack of comprehensive competitiveness, compared with foreign well-known refractory material enterprise also has many gaps. Due to the different national
conditions, how to study and draw lessons from foreign advanced experience and practice, how to deal with complex situation, how to promote China's refractories industry sustainable and
healthy development,the industry should actively communicate, discuss and formulate development strategies.
Refractory industry development should pay attention to five promotions: the first is to improve industrial concentration. The second is to improve production process and equipment level. The
third is to enhance the level of science innovation, pay attention to promote independent innovation ability. The fourth is to improve enterprise service level, pay attention to expand business chain.
The fifth is to improve the society responsibility consciousness of enterprise .
If you have any needs our help or are interested in our products, you can click online advisorychat with us online, or call our customer service telephone: 0086-0371-63838939. We will sincerely serve for you!