SEARCH
when you need our product,simply enter the name of the product you are looking for to continue.
Phone:0086-371-63838939
Email:sales@sunriserefr.com
Office Address: No.36 Fengchan Road Of Zhengzhou, Henan, China (Mainland)
News & Events
The Pasting of Ceramic Fiber Blanket
Date:
2016-02-15 09:13
|
From:
Zhengzhou Sunrise Refractory
|
Author:
admin
Known as aluminum silicate fiber blanket,
ceramic fiber blanket
mainly consists of selected high quality spun ceramic fiber, double sides mechanically needling makes it high strength and surface integrity. It has great insulating performance and stability both in high and low temperature, thus is widely used in insulating pipelines.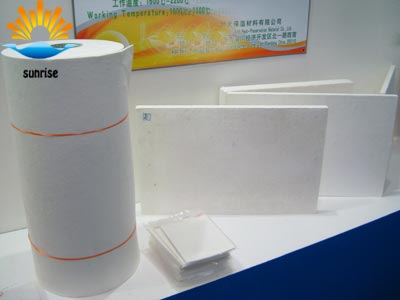 The ceramic fiber blanket has insulation effect and can absorb thermal expansion. Its pasting can be carried out simultaneously with refractory bricks. When storing ceramic fiber, prevent rain or moisture. When cutting, the incision should be tidy without any tearing.
High temperature adhesives and water glass refractory mortar with a working temperature of 800℃ can be used for the pasting. Finished adhesive should be stored with seal and be stirred evenly with appropriate consistency when using. When brushing adhesives are used, clean the dust and dirt on the surface first. The both side of the pasting face should be brushed with adhesives and then immediately paste it on the predetermined position. The amount should be uniform and moderate.
If you have any needs our help or are interested in our products, you can click online advisorychat with us online, or call our customer service telephone: 0086-0371-63838939. We will sincerely serve for you!