SEARCH
when you need our product,simply enter the name of the product you are looking for to continue.
Phone:0086-371-63838939
Email:sales@sunriserefr.com
Office Address: No.36 Fengchan Road Of Zhengzhou, Henan, China (Mainland)
News & Events
Difference Between Ceramic Fiber Paper And Ceramic Fiber Cloth
Date:
2016-05-17 19:17
|
From:
Zhengzhou Sunrise Refractory
|
Author:
admin
Both
ceramic fiber paper
and cloth are light weight refractory insulation materials. Both have the features of light weight, high temperature resistance, good thermal stability, low thermal conductivity, low specific heat and good mechanical strength.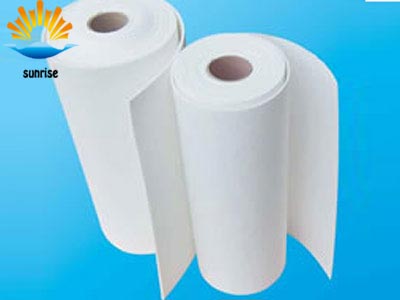 Ceramic fiber paper and cloth have similar appearance. According to the experience, you can distinguish the two by several aspects.
1.Appearance
Ceramic fiber cloth has obvious grid, while the paper has little or no grid.
2.Density
Ceramic fiber paper has larger density than that of the cloth.
3.Thickness
Ceramic fiber paper can be made as thin as 0.5mm, but thew thinnest paper is 2mm.
4.Hardness
Ceramic fiber paper is similar to A4 paper and can be placed on the mold and stand up. Ceramic fiber cloth is like the cloth and very soft, so it can not stand.
5.Tear resistance
The toughness of ceramic fiber paper is not as good as the cloth.
If you have any needs our help or are interested in our products, you can click online advisorychat with us online, or call our customer service telephone: 0086-0371-63838939. We will sincerely serve for you!