SEARCH
when you need our product,simply enter the name of the product you are looking for to continue.
Phone:0086-371-63838939
Email:sales@sunriserefr.com
Office Address: No.36 Fengchan Road Of Zhengzhou, Henan, China (Mainland)
The system structures and application of Ceramic Fiber Board
Date:
2016-08-23 18:20
|
From:
Zhengzhou Sunrise Refractory
|
Author:
admin
The system structures of
ceramic fiber board
mainly have: bonding layer, thermal insulation layer, and facing layer and accessories.
1. Bonding layer for the building, is between the bottom and the surface, first with gelled material will firmly bonding together with two layer, its main filler source is inorganic.
2. Insulation layer of the main fillers for the flint fiber and a certain amount of organic matter, moisture, and adhesive, etc.
3. Facing layer should chose facing mortar, ornament mortar and lightweight functional coating or outstanding permeability of water-based exterior wall coating, which makes ceramic fiber board
to keep the characteristics of its light weight, also increased its beautiful degree.
4. Accessories mainly choose all kinds of paint, on the one hand, increase the color on the surface of the ceramic fiber board, make it can be applied to any environment and coating could be
partly played its role to the flame retardant and heat preservation.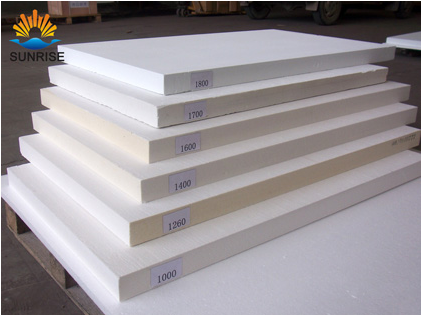 Application
1. The non-ferrous metal industry: heat insulation materials, used for casting copper and copper alloy
2. Petrochemical industry: hot surface material in high temperature furnace
3. Glass industry: molten pool of heat insulation, burner blocks
4. Kiln construction: hot surface refractory, heavy of refractory lining, expansion joints
If you have any needs our help or are interested in our products, you can click online advisorychat with us online, or call our customer service telephone: 0086-0371-63838939. We will sincerely serve for you!